SMOKING & ORAL HEALTH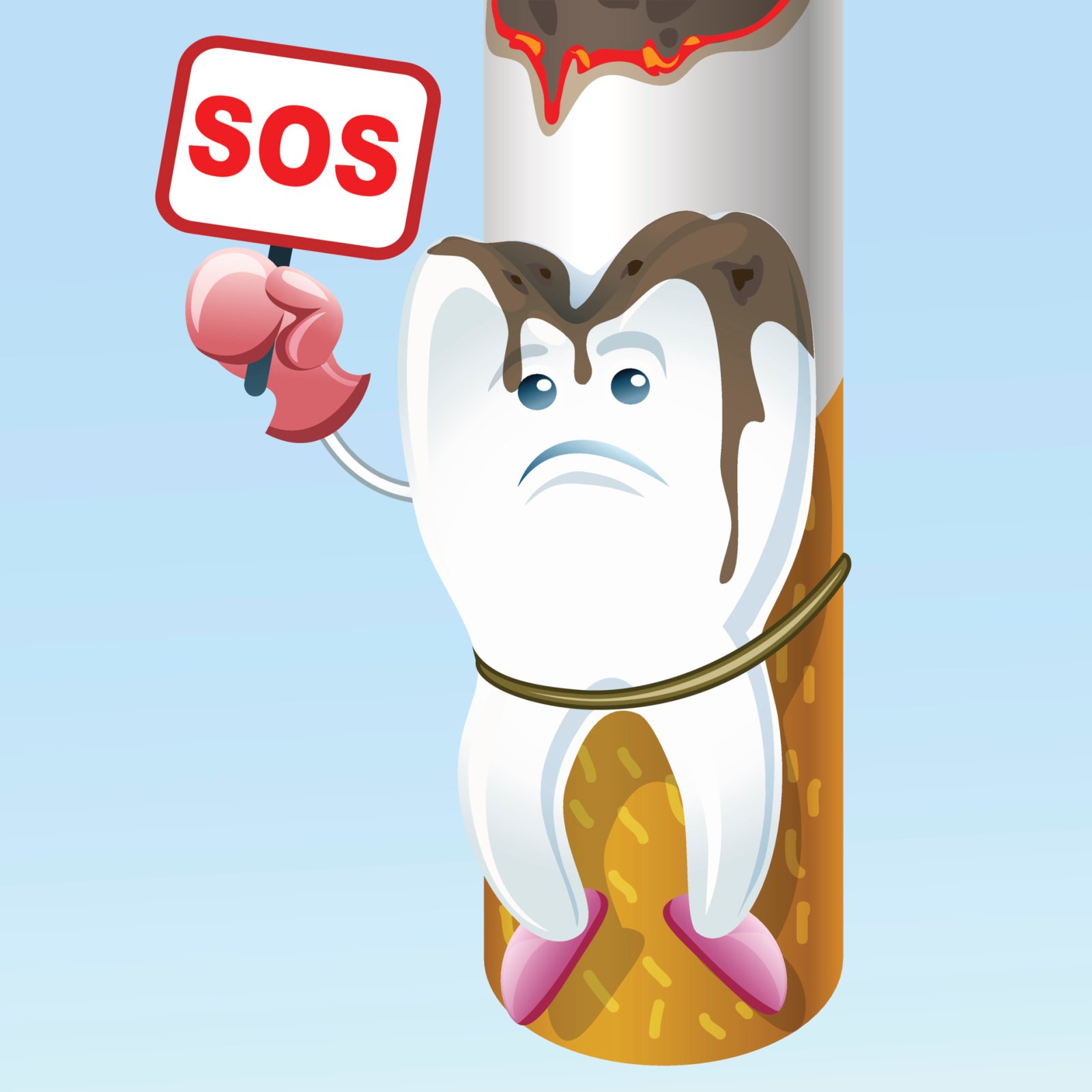 Smoking weakens your body's immune system, and makes it harder for your body to fight off gum infection. The gums are affected because smoking causes a lack of oxygen in the bloodstream. Once you have gum damage, smoking makes it harder for your gums to heal. You smokers out there might ask yourself what does this mean to me and my oral health.
You have twice the risk for gum disease compared to a non-smoker.
The more cigarettes you smoke, the greater your risk for gum disease.
The longer you smoke, the greater your risk for gum disease.
Treatments for gum disease may not work as well for people who smoke.
Smoking can also lead to tooth staining, tooth loss, and in some severe cases can lead to mouth cancer.
Warning signs and symptoms':
Red or swollen gums
Tender or bleeding gums
Painful chewing
Loose teeth
Sensitive teeth
Gums that have pulled away from your teeth
How can you prevent gum disease? There are special toothpastes for people that smoke cigarettes. Other ways to prevent some bad side effects to smoking include: brush your teeth  at least twice a day, floss often to remove the extra plaque build-up, see a dentist regularly and have regular cleanings throughout the year, or don't smoke and or quit before things get to bad.
Posted by hpennell on Apr 5th, 2017 11:00 am
Filed under Blog . You can follow any responses to this entry through the RSS 2.0 feed. Both comments and pings are currently closed.
Tags: #KICKTHEHABIT, #SMOKING
Comments are closed.